At Marsden Centre we believe in the importance of integrating non-conventional treatments with established evidence for safety and efficacy alongside conventional treatments to improve patient outcomes.  While more evidence is needed to validate and support non-conventional treatments in cancer, many clinical trails have been done showing positive improvement in treatment outcomes including:
reduced adverse reactions
better quality of life (improved energy, reduced gastrointestinal side effects, reduced peripheral neuropathy, less myelosuppression, etc.)
improved survival and reduced rates of recurrence
For detailed research reviews of some of the treatment options available for various therapies in integrative cancer care click here.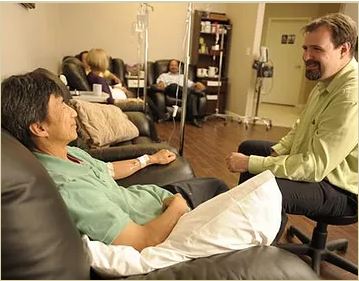 Naturopathic doctors at Marsden Centre are licensed naturopathic doctors with specialized training in integrative oncology.  Our clinic fellows and associates are graduates of the naturopathic oncology residency program supervised by Dr. Eric Marsden ND, Clinic Director and Residency Program Director.
We believe that excellence is an ongoing process that involves constantly evaluating and improving both clinic procedures along with patient care.  Marsden Centre has a robust quality assurance program.  If you would like to review an example of one of our quality assurance programs (adverse reaction and complication review) click here.
One of the greatest honours we have at our centre is receiving referrals from other health care professionals .  For more information on how to make a referral to our centre click here.